I have a lot of friends who are addicted to K-Drama. I myself had been infected by this plague
 of Korean  awesomeness, and I literally live for it! There are times when I buy clothes similar to Bok joo or Dara, obsess over Laniege Lip Bars and listen to K-Drama OSTs once in a while. However, since I work in the morning, I can't seem to fathom how I can watch K-Drama  at night till the wee hours and not feel sleepy in the morning. So I observed and asked a few friends of mine on how to master the art of watching K-Dramas, and these are what the professionals has to say:
1. Choose a K-Drama. Here are a few K-Dramas that I personally recommend.
 Goblin
Weightlifting Fairy Kim Bok Joo
Legend of the Blue Sea
Descendants of the Sun
Romance Full of Life
Let's Fight Ghost
Page Turner
Imaginary Cat
2. Know where to watch your K-Drama. There are a lot of websites where you can find free full episodes of your favorite Korean Drama. In my case, I watch at http://www.dramalike.tv They're updated with the latest Korean films and series. 
3. Start bingeing at around 8:00pm  so you can finish at around 11pm.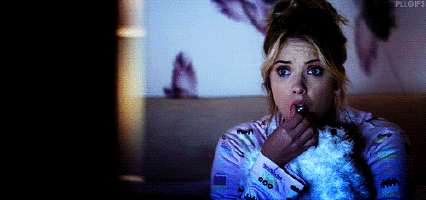 4. Limit yourself to 3 episodes a day so you won't have to stay up late.
TIP: When you're on your 3rd episode, stop at the middle of that episode and turn your gadget off. The inevitable tendency of every K-drama binger is every time they finish an episode they get TEMPTED AND CURIOUS about what gonna happen next. Therefore, pausing midway the episode can help you to not be tempted to watch another episode. Don't stay up late, girl! We don't want baggy eyes. (You're welcome.)
5. Sleep and dream about your Korean hunk. 
6. Don't BINGE EAT while K-Drama Bingeing! C'mon girls! Let's stay fit so we can watch more K-DRAMAAAAAS!
Hey, K-Drama queen! Any additional tips? Comment below!